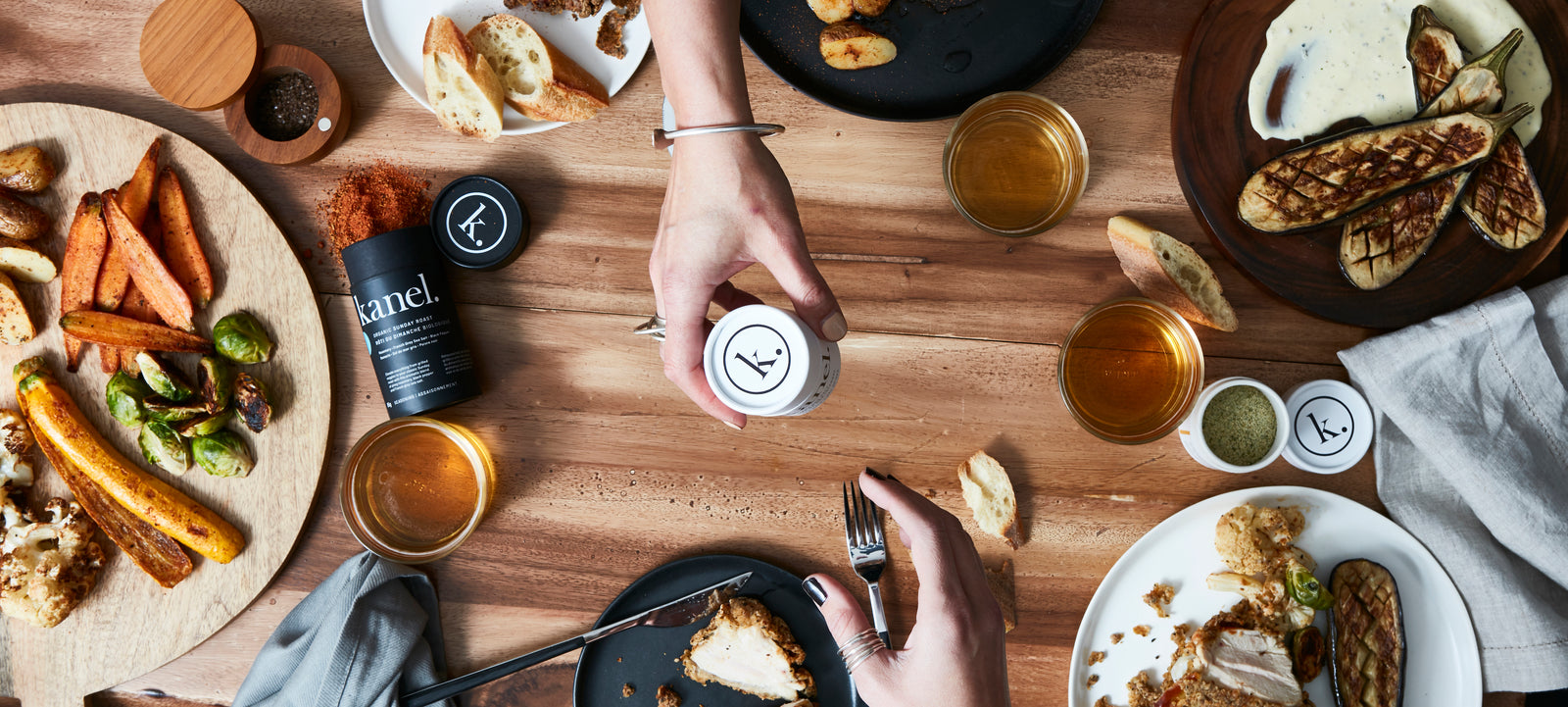 Welcome to our table.
Founded by a crew of food and wellness-loving women in Montreal, Kanel makes perfectly balanced salts and spice blends from real, premium ingredients. Using exciting flavours from around the world, our all-natural blends are free of preservatives, fillers, hidden allergens, and artificial flavourings. With Kanel in your pantry, home cooking is easier, faster – and more delicious than ever.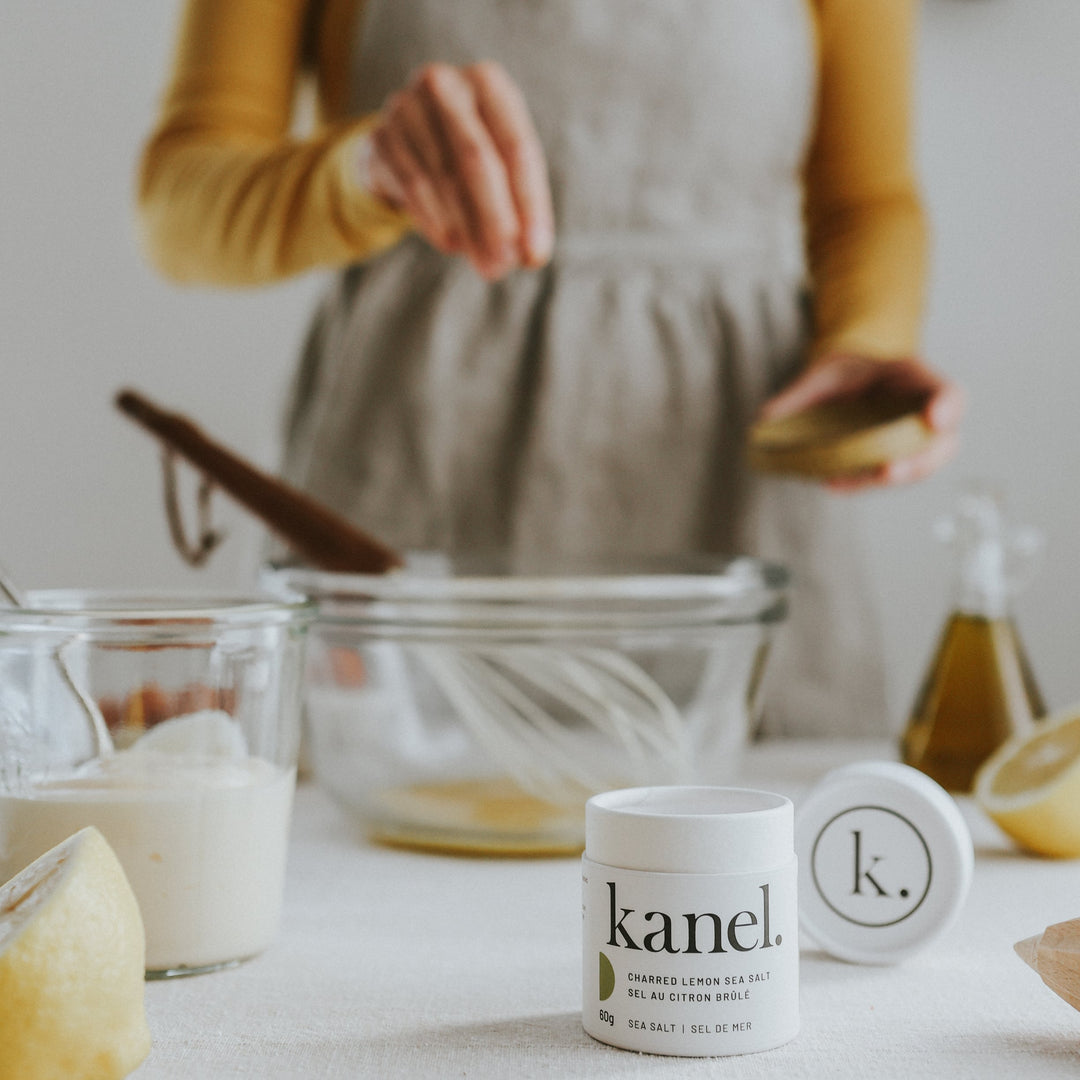 Our Products.
From experimenting with the latest food trends to travelling the world, we're all about discovering unique flavours. We expertly balance different notes and taste profiles to craft unexpected blends for everyone from kitchen-phobic novices to adventurous home cooks.

We use the freshest herbs and spices to bring you the boldest flavours possible. Our thoughtfully sourced gourmet blends are free from artificial ingredients, and certified organic where possible.
Our Company.
We wanted to build a company we could believe in – innovative and ambitious, but also flexible, encouraging and family-friendly. Though we're far from perfect, we're working hard to make the world a better, friendlier, more delicious place through responsible decision-making. We make it a point to refrain from using needless plastic and excess packaging. Instead, we use compostable bags, recyclable tubes, and FSC® certified paper in our packaging whenever possible.