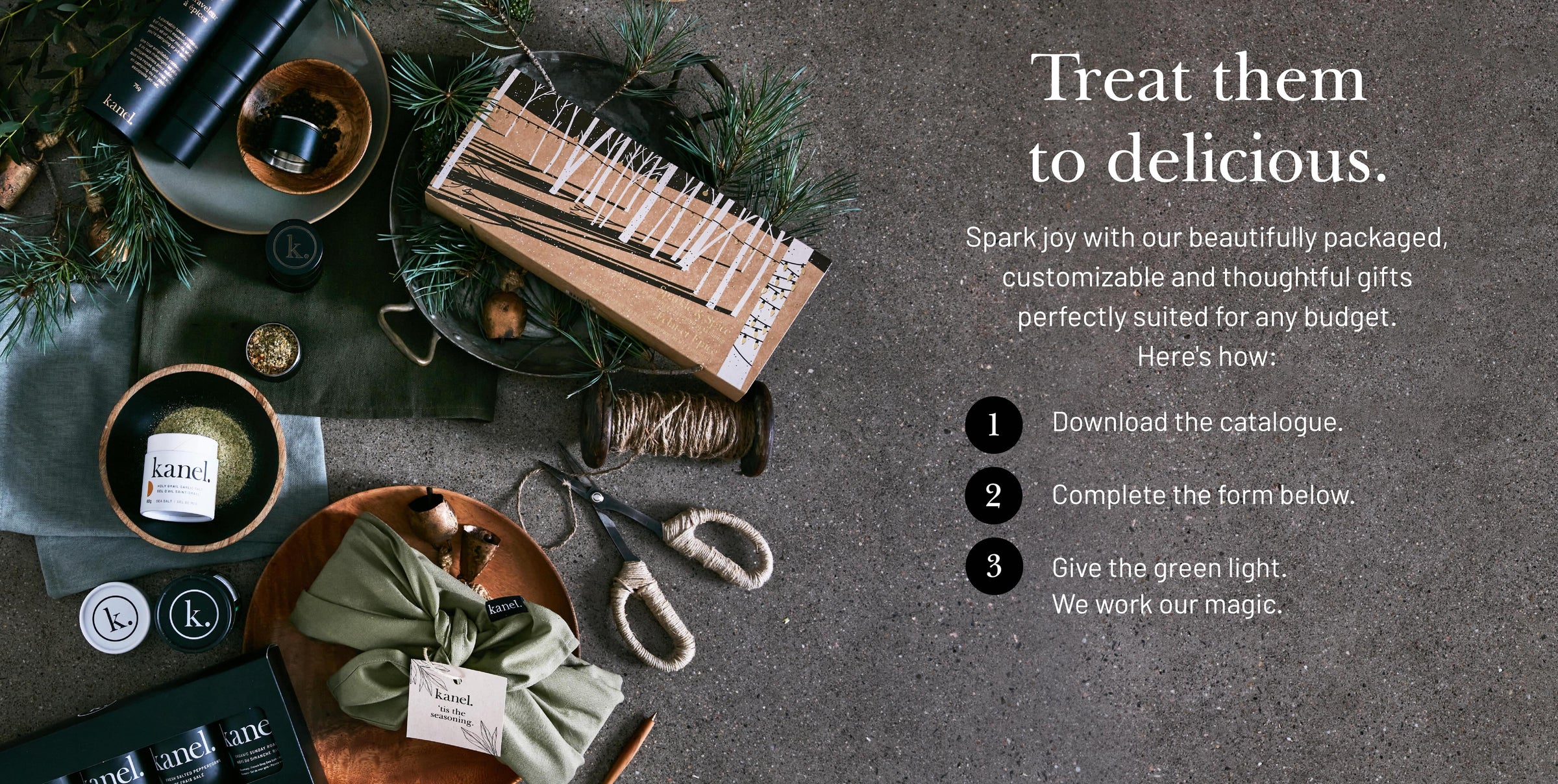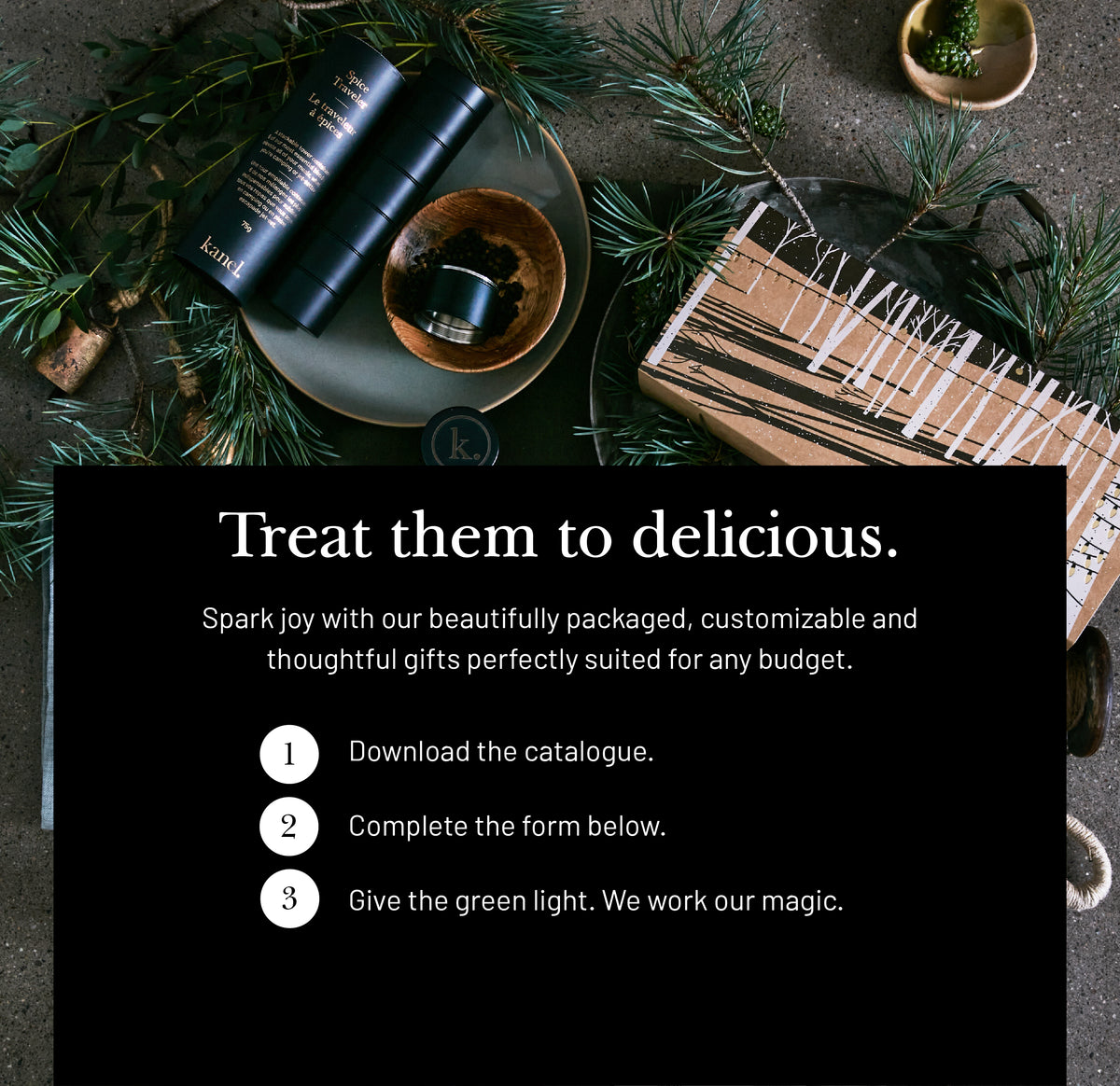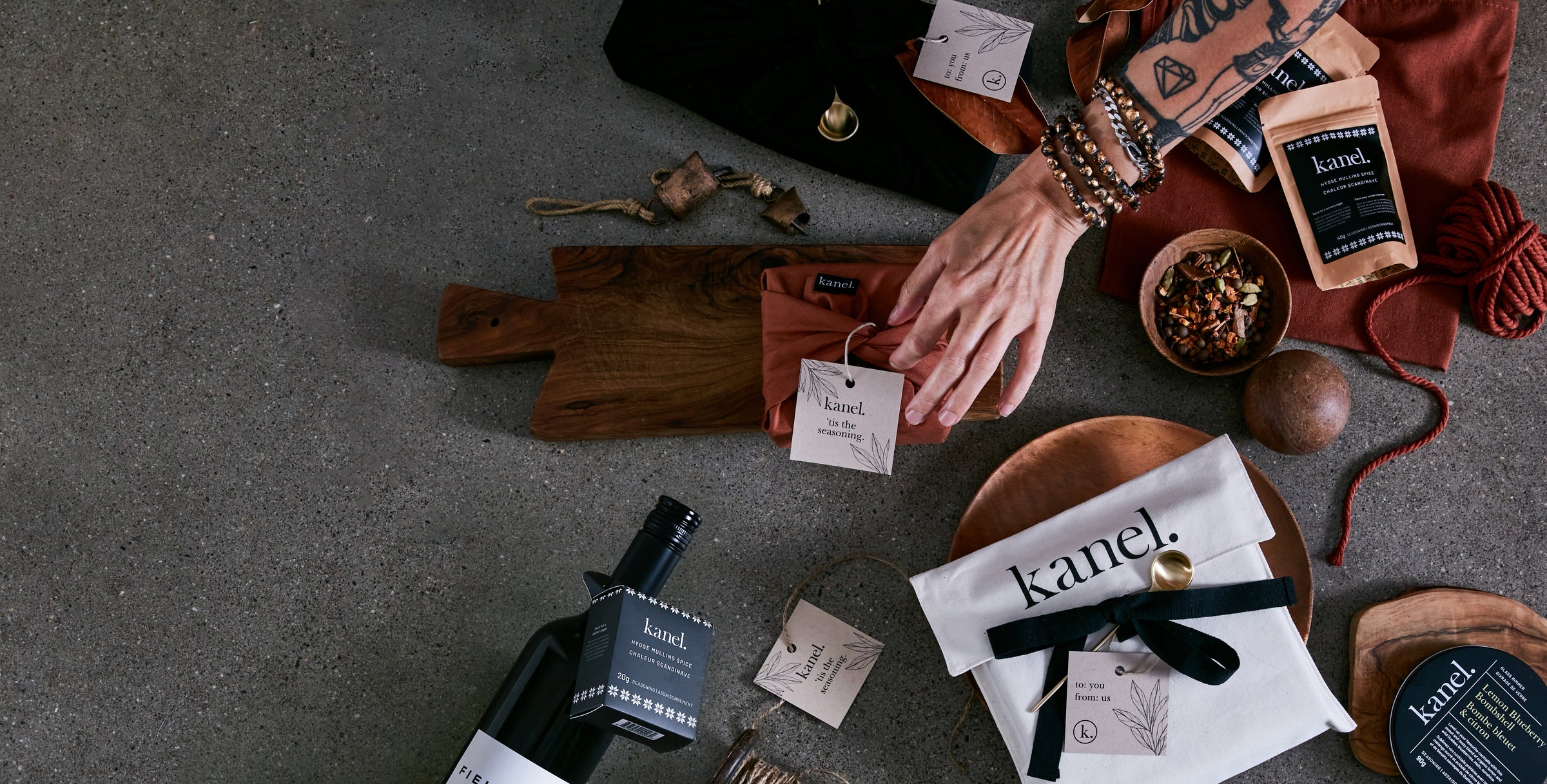 Gifts with taste.
With dreamy products and exquisite eco-friendly packaging, let us work with you to develop thoughtful gifts that show gratitude to your clients, colleagues and partners.
Whatever your needs, we'll work closely with you to help bring your vision to life.
Complete the contact form below, send us an email hello@kanel.com, or give us a call at 1 888 205 7258.